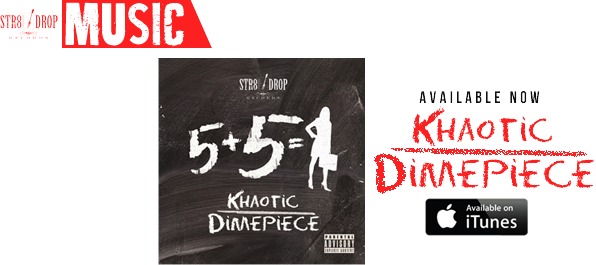 Update Required
To play the media you will need to either update your browser to a recent version or update your
Flash plugin
.
Rapper/Singer/Songwriter/Entertainer
When it comes to Hip Hop, everyone's always claiming the thrown for themselves. But let's be clear
the music industry is only for the unique, talented, brave and elite. With that being said allow me to introduce the future of
Hip Hop, Str8Drop Recording Artist Khaotic.Known as the problem child of Overtown, he was born and raised in Miami
-Dade County with a strong passion for the music from birth. In the mist of that, Khatoic has managed to reinvent
himself as a force to be reckoned with on the HipHop scene of his city of Miami. With his many upcoming releases featuring his Boola Brand,he'll be taking the city by storm. The October release includes an EP, a Documentary, Videos and his Clothing
Line of the same name. Right now his single "Dime Piece" is fueling the fire behind his highly anticipated
"Boola" EP everywhere. It is currently on heavy rotation in the clubs, on Miami's WEDR 99 Jamz, Dallas' 96.5,
Hip-Hop Nation on SiriusXM Satellite Radio, and other forefronts of the Hip-Hop Community.
What makes Khaotic stand out as an artist is the creation and ever evolving sound of his music and artistry in
the lane he's created for himself, a sound he describes as a fusion of R&B, Pop, and Hip-Hop. In his own
words, "There is no traffic in the lane I'm in because it's mine and I created it. When I'm within my own lane, I'm
not concerned with anything else but what's in front of me and the things I can control, which is the man in the
mirror." He keeps the music and energy fresh when he is creating by working by one rule. He lets the track tell
him what's supposed to be on it.Khaotic will quickly tell you that the effect that his music has on people is what keeps his passion alive for it.While initially being first introduced to the Hip-Hop scene by his brother Pitch Black, Khatotic was able to stay off of the streets and hone his recording and writing skills at an early age. Although he's had the opportunity to
work with artists like Piccalo, BlackBoy, and Zone 4, his biggest inspiration is his brother Pitch Black who iscurrently doing
a 30 year bid. This keeps him fighting for the limelight and making something bigger of himself
than he could ever dream of.You can say that Khaotic has applied his street hustler mentality to his musical journey and is chasing the paper nowadays in a different way. All is energy and focus is being placed on making this music for the streets,
and he's working diligently to make that happen. His goal is to become a household name in this ever changing
game of Hip-Hop, and to become one of the most sought after hit-makers of the music industry. So get used to
the name Khaotic, because he's not going anywhere anytime soon, and will be flooding your airways for years
to come.